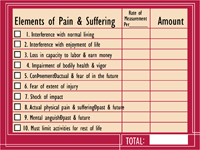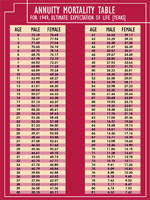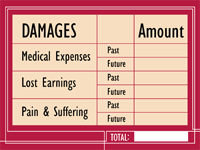 ALPS Generic 30"x 40" Color Exhibits: $225.00
ALPS Generic 30"x 40" B/W Exhibits: $200.00
Generic Exhibits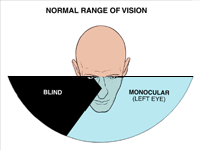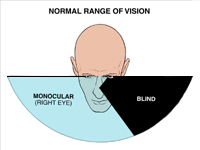 Damages, Annuity Mortality Table, and Pain
& Suffering Board Set
These boards are laminated with a dry-erase finish so you can write in
the information as many times as you like.
ALPS Generic Exhibit Set (in Blue or Red): $450.00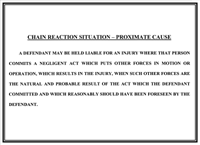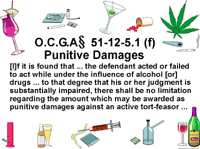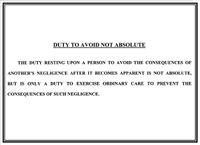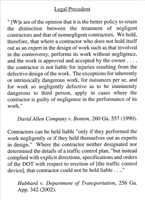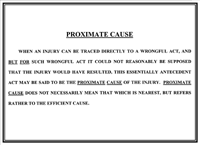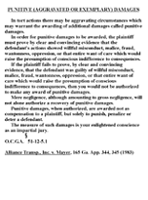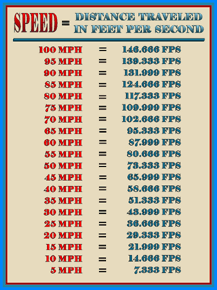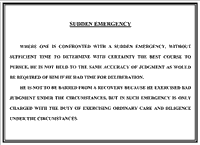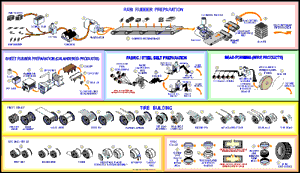 Tire Manufacturing Process
This is a highly detailed chart of the entire tire making process.
Range of Vision
a very useful chart graphically illustrating the range of vision for either eye.
Speed Equals Distance Chart
This is an exclusive information board.
The information was compiled by our
expert and made into this simple chart.
Legal Precedence
' "(W)e are of the opinion that it is the better policy to retain the distinction between the treatment of negligent contractors and that of nonnegligent contractors. We hold, therefore, that where a contractor who does not hold itself out as an expert in the design of work such as that involved in the controvesy, performs its work without negligence and the work is approved and accepted by the owner... the contractor is not liable for injuries resulting from the defective work. The exceptions for inherently dangerous to third person, apply in cases where the contractor is guilty of negligence in the performance of its work - David Allen Co. v. Benton, 260 Ga. 557 (1990)
Contractors can be held liable ""only if they performed the work negligently or if they held themselves out as experts in design." Where the contractor neither designated nor determined the details of a traffic control plan, "but instead complied with explicit directions, specifications and orders of the DOT with respect to erection of (the traffic control device), that contractor could not be held liable..." Hubbard v. D.O.T., 256 Ga. App. 342 (2002) '
Punitive ( Aggravated or Exemplary ) Damages
'In tort actions there may be aggravating circumstances which may warrent the awarding of additional damages called punitive damages. In order for punitive damages to be awarded, the plaintiff must prove by clear and convincing evidence that the defendant's actions showed willful misconduct, malice, fruad, wantonness, oppression, or that entire want of care which would raise the presumption of conscious indifference to consequences, then you would not be authorized to make any award of punitive damages. Mere negligence, although amounting to gross negligence, will not alone authorize a recovery of punitive damages. Punitive damages when authorized, are awarded not as compensation to a plaintiff, but solely to punish, penalize or deter a defendant. The measure of such damages is your enlightened conscience as an impartial jury. O.C.G.A. 51-12-5.1 Alliance Transp., Inc. v. Mayer, 165 Ga. App. 344,345 (1983)'
Proximate Cause
'When an Injury can be traced directly to a wrongful act, and but for such wrongful act it could not reasonably be supposed that the injury would have resulted, this essentally antecedent act may be said to be the Proximate Cause of the injury, Proximate Cause does not necessarily mean that which is nearest, but refers rather to the efficient cause.'
Punitive Damages O.C.G.A - 51-12-5.1 f
'(I) f it is found that... the defendant acted or failed to act while under the influence of alcohol (or) drugs... to that degree that his or her judgement is substantially impaired, there shall be no limitation regarding the amount which may be awarded as punitive damages against an active tort-feasor...'
Sudden Emergency
'Where one is confronted with a sudden emergency, without sufficient time to determine with certanty the best course to pursue, he is not held to the same accuracy of judgement as would be required of him if he had time for deliberation. He is not to be barred from a recovery because he exercised bad judgement under the circumstances, but in such emergency is only charged with the duty of exercising ordenary care and diligence under the circumstances.'
Chain Reaction Situation - Proximate Cause
'A defendant may be held liable for an injury where that person commits a negligent act which puts other forces in motion or operation, which results in the injury, when such other forces are the natural and probable result of the act which the defendent committed and which reasonably should have been forseen by the defendant.'
Duty to Avoid not Absolute
'The duty resting upon a person to avoid the consequences of another's negligence after it becomes apparent is not absolute, but is only a duty to exercise ordinary care to prevent the consequences of such negligence.'


also see our
Generic Medical Exhibits
Our Generic Exhibits are digital prints mounted
on Gator-board, laminated, and framed with
plastic moulding for long lasting usage.
All information is accurate.
© Atlanta Legal Photo Services, Inc.